A safe space for creators
My days at HOLIS, a social innovation summer camp
Last year I spent 10 days in Portugal at HOLIS, a social innovation summer camp. This wasn't my first encounter with social innovation, neither my first design camp, but the most intense and the biggest in scale so far  –  which makes it a perfect vehicle to describe how a design camp works and why it is the ideal safe space for creative people to learn and grow.
It was time for me to summarize this experience in a post, which now you can read on Medium: A safe space for creators
You will read about:
An old brick factory

The identity of Alentejo

Cork trees

The mighty double diamond process

Post-its

Unexpected challenges

Risks being non-existent

Why design camps are so addictive

Books of HOLIS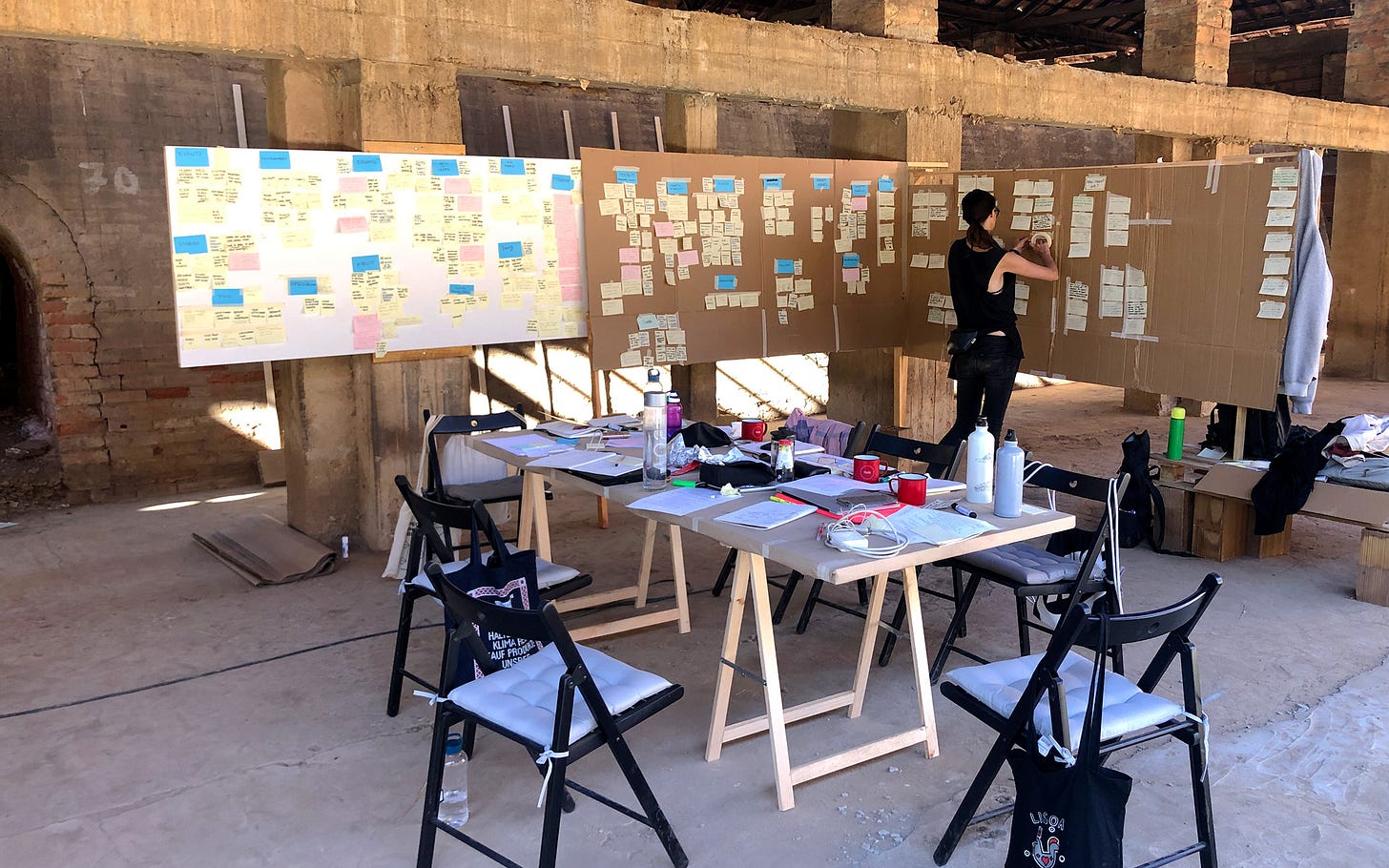 ---
And what you won't read about in the Medium post, a.k.a. newsletter special:
Intervention cards – based on a true story
Intervention cards – sometimes called ideation cards or method cards – are common design tools, mostly for the ideation phase of projects. Many teams use these cards to twist their minds and turn everything upside down by introducing different challenges: add extra levels of stress, add sci-fi elements, remove resources, remove skills, change the CEO, change the client, change the century, etc. It's not just a fun activity to energize the team a bit, but it's also capable of bringing up great ideas and new perspectives that might help push the project further. I've tried these cards several times and it was always fun!
In HOLIS we didn't use any of these cards, however, we invented one! Not a whole deck, just a single card: The Strong Wind Intervention Card. If you happen to pick this card, imagine that a strong wind comes and blows away some of your post-its without you even knowing which ones. Similar surprises are there in many intervention card decks, but it's our very own inspired by the winds of southern Portugal.
Try it next time: if you don't have an old brick factory to work in, or a window to open wide just tell someone to remove a few random post-its from the wall while you look away. It will be fun, I promise.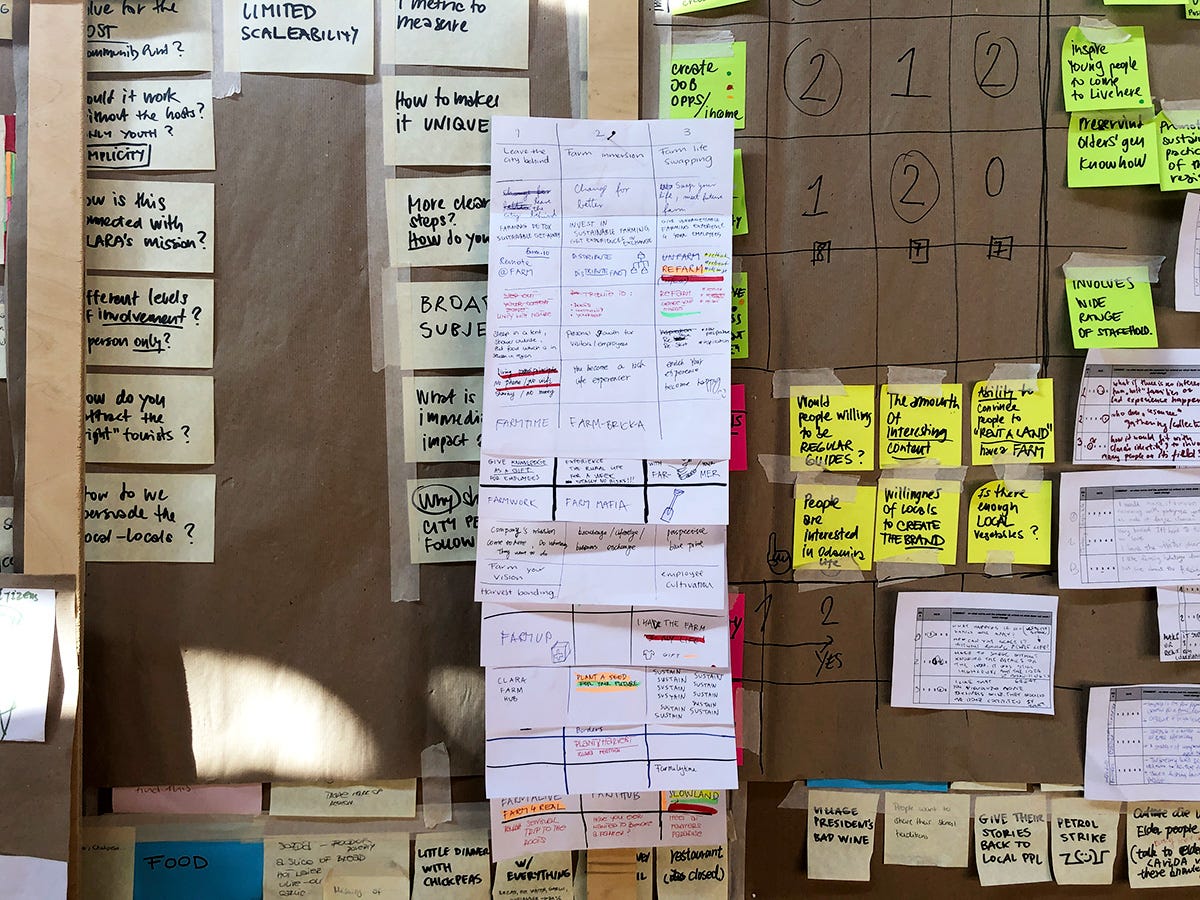 Note the extra tapes holding the post-its 😉
---
If you've read the post and you're interested in joining HOLIS, here are the latest uncertain news:
If the COVID situation allows, the camp will return to Portugal this September to continue the work with local communities. Another camp will happen in Slovakia in late August, but with a radically different subject: early childhood development. I'll be there in one or two of those, but at this moment it depends on many uncertain things.
There's still a bit of time for you to apply to both camps. If you are not convinced after reading my post or have any questions, just reply to this email and I'm happy to help.
---
See you next time!
🐥