Ways of learning
Learning and sharing knowledge is like time management: people have different needs and habits, meaning that entirely different solutions for the same problem might be possible. Just think of those many calendar apps!
I always preferred the learning-by-doing way of acquiring new skills, that's why our digital product design course has more workshop hours than theory. But I know that it isn't the only way. Here are two different new approaches I came across with lately.
---
A few weeks ago I had the chance to test Google's new app, Keen, which since has been launched to the wider public and has been likened to Pinterest by some. During the test period the app improved a lot and it was interesting to play around with the site while it was changing almost daily.
Although I collect many things in many places, nowadays mostly in private, Pinterest-like solutions never appealed to me that much, not as a content-creator, nor as a consumer of content. So I didn't even try creating a board about street art, weird movies or brutalist architecture.
Maybe it's a good tool for habit building, I thought. Well, after a few tries with some of my current interests I realized that Keen is not much of a help for learning the basics of meditation or running. 10 resources with the very same tips on the same topic? And some more found by the AI daily? Of course it's possible to fine tune the search terms to get a more diverse set of results, still I felt that it wouldn't be useful for me.
Finally, I found an exciting approach: how about sharing resources about a specific topic I know a lot about? So I created a board about design systems as I had a collection of great resources about the basics at hand. Keen allowed me to organize different kinds of materials into separate sections – books, articles, examples – and this amount of editing proved to be satisfactory at this point. It has its limitations, of course, but as the gems came together on the board I started to see the value in it: this is already something I could share with someone asking about design systems. (In the meantime my keen got featured somewhere and now has hundreds of followers, so there you go, just enough social proof!)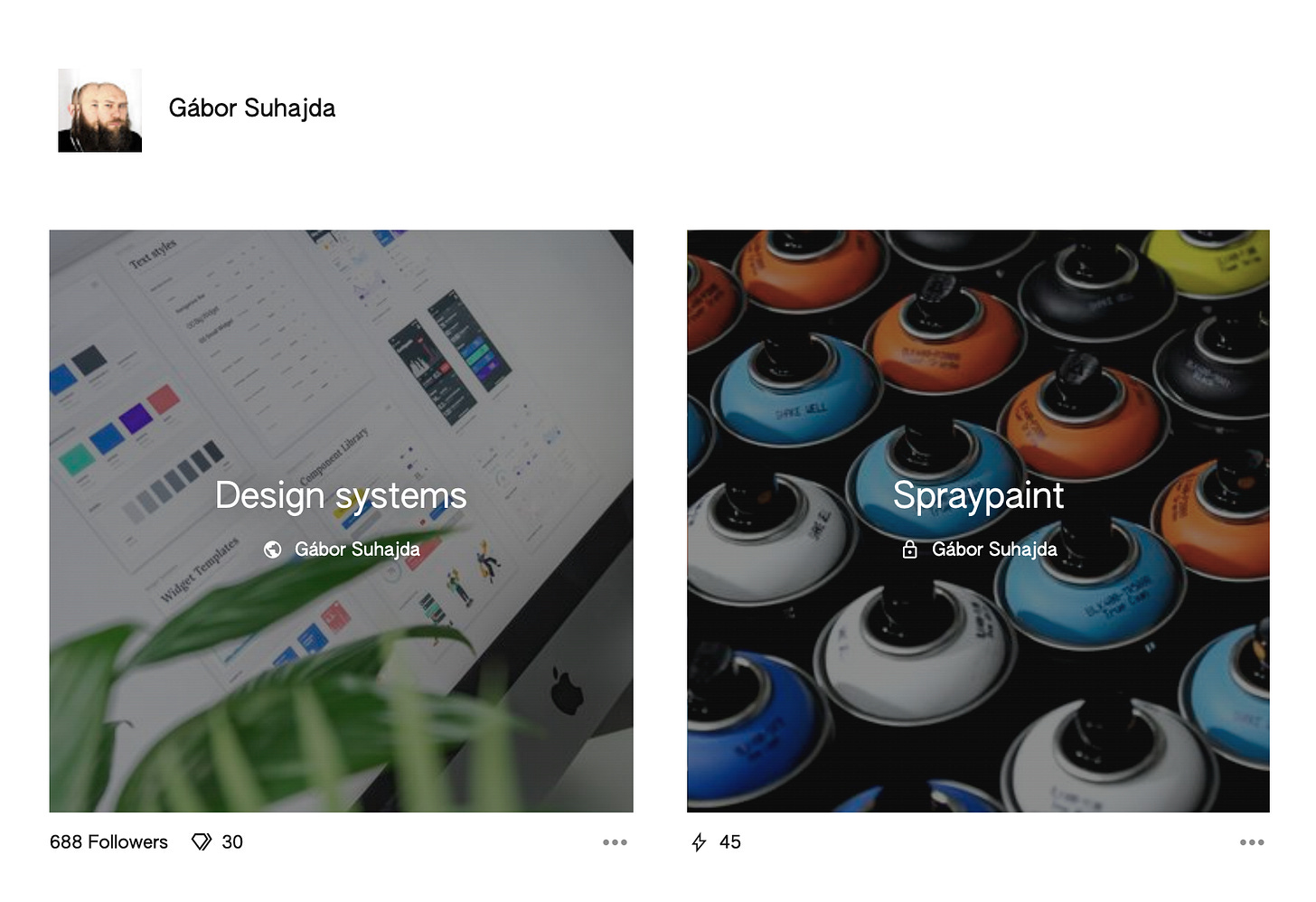 As it turned out, Keen can be an ideal tool for curating and sharing resources this way. So if you're one of those professionals who often got asked about the basics of a certain topic you're knowledgeable about and you're not into blogging, then a keen might be a great container for you to share those resources – books, articles, videos, anything.
The AI behind Keen is capable of complementing your items with further related links, so instead of relying on others' boards, you can launch your own board with a few items and extend your knowledge with what the system comes up with. Just like preparing for a talk or writing an article, curating a meaningful collection of materials and references about a topic is also a great way of learning.
---
Either you start off from a keen or a simple google search, you can learn almost anything online now on your own – a simple skill or even a profession – through how to videos, step-by-step guides, blogs or lengthy online courses. This is a huge industry with big money, but many of these resources are for free. But how do you know which direction to go into in this endless forest of knowledge?
That's what Skillio, a Hungarian startup wants to help with, at least if you're interested in becoming a digital product designer one day. As one of the founders told me, they planned to feature several different disciplines popular in bootcamps, but then decided to focus only on digital product design – UX – for now.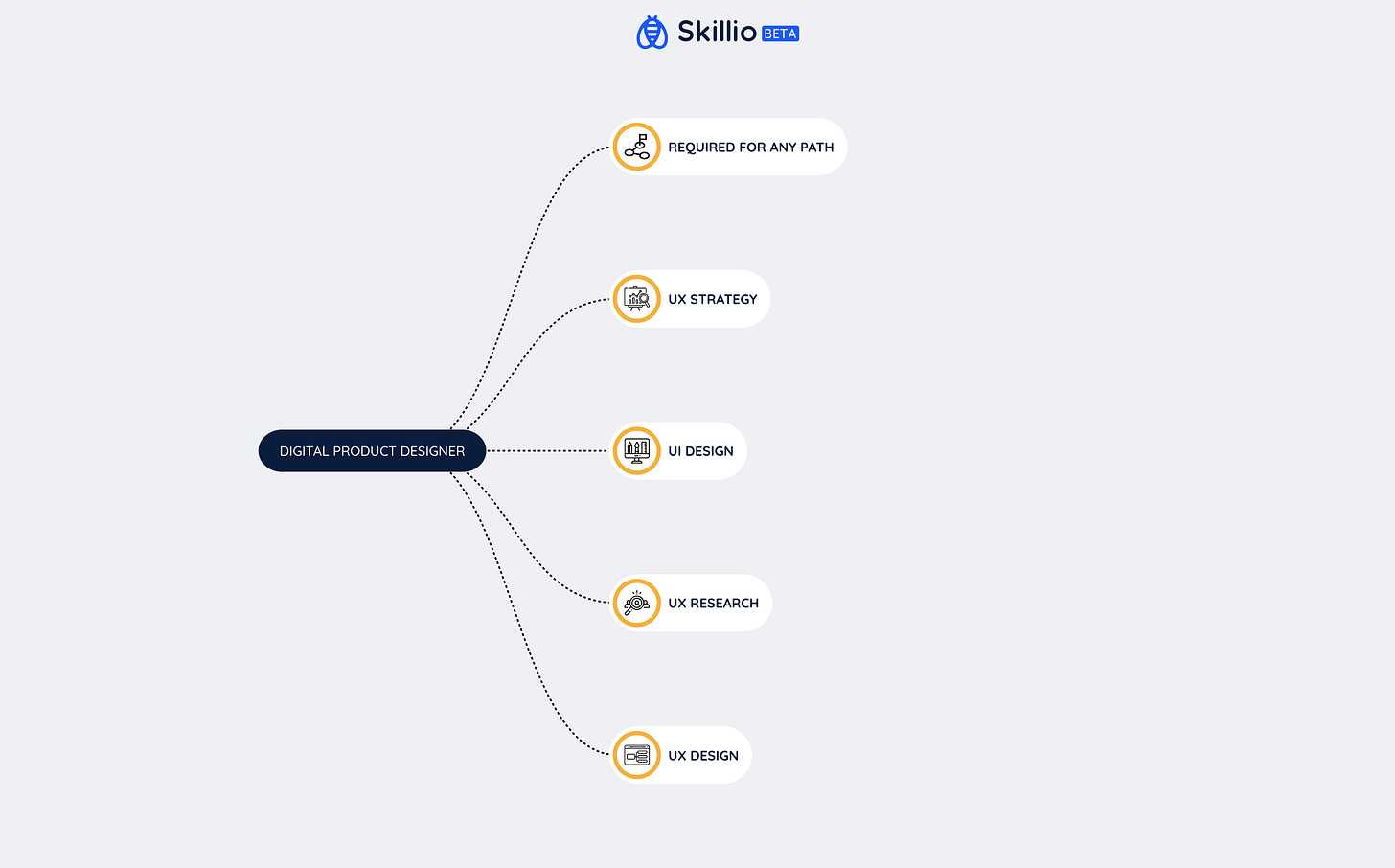 They created a learning map which guides you through the modules and it seems like a viable structure for all the topics covered. Skillio then asked industry experts to fill up the modules with content, and, similarly to Keen, they don't create their own content, rather just curate materials available on the web. The site is still very much in beta, the content is also work in progress (they're also looking for content curators), but it's already a useful learning tool if you're interested in digital product design and in need of a curated reading list or learning path to start off with.
---
How do you learn new skills?
How do you share knowledge?
Let me know!
And see you next time!
🎷🐿